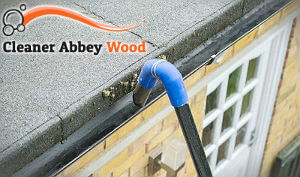 You have a gut feeling your gutters are no longer functioning properly? There is no need to worry as we stand ready to provide professional gutter cleaning services to you and hundreds of other customers, residing in and around Abbey Wood!
Why choose us among the rest? We work to the highest standards possible, charge sensible rates, are fully-equipped, and know our trade inside and out. In addition, we guarantee all work we complete, so you can rest assured the results we deliver will please you.
Don't miss out on our offer – we never disappoint!
High-Value Gutter Cleaning Services Abbey Wood
When it comes to gutter cleaning in SE2, we are no match for our competitors as we deliver fine value for customers' money and boast an unprecedented degree of proficiency and commitment. Here's what you need to know about us and our bespoke service:
We are an accredited and fully-insured company
We work with trained, dependable and competent technicians
Our team uses only specialised industrial gutter cleaning machines
Our telescopic poles can extend to a height of twelve metres
All customers are entitled to a free quote
We guarantee our work for a month
Pricing is affordable and fair
We are ready and willing to provide advice on gutter maintenance
It certainly is not difficult to see our service comes with an impressive number of advantages. Our work ethics and commitment to customers' satisfaction simply won't allow us to do a sloppy job just to pocket your money.
"I called three other companies… no one picked up, no one responded to my plea for help. I was dealing with a very solid blockage and needed help right away. I applaud your company for the quick response, for the friendly customer service as well as for the great results your gutter cleaning squad delivered. Other companies should learn from you! – Perry"
Affordable Gutter Cleaning Services in SE2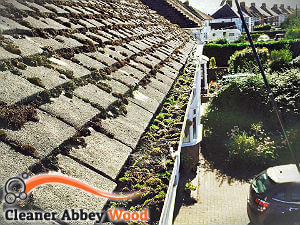 We always begin with a free estimate to determine a price upfront and see what level of blockage we will be dealing with.
Please note the estimates we give are free of charge. If you like the pricing, we will undertake your gutter cleaning job, using high-end vacuuming machines and long, telescopic poles. The powerful suction will rid you of all leaves, moss, sticks and debris, allowing your gutters to serve their original purpose once again. Depending on your property's peculiarities, we might resort to using a ladder, but this happens on rare occasions.
As we pride ourselves on the results we deliver, we take "before" and "after" pictures of your gutters and downpipes, using a small wireless camera attached to the top of our telescopic pole. Allow us to protect your property from water damages by giving our gutter cleaning services in Abbey Wood, SE2 a try. We guarantee the results will please you!